Founding and scaling a tech company is a daunting challenge and founders often wonder how on earth they shall manage all the pitfalls that can set their company on the wrong track right from the start. For this, we have launched OLNS#9 to help founders make fewer costly legal mistakes. We want founders to have more time to concentrate on what really matters. You know, a superior offering, traction with customers and growing revenues (yes, we still believe that the latter will eventually become important again).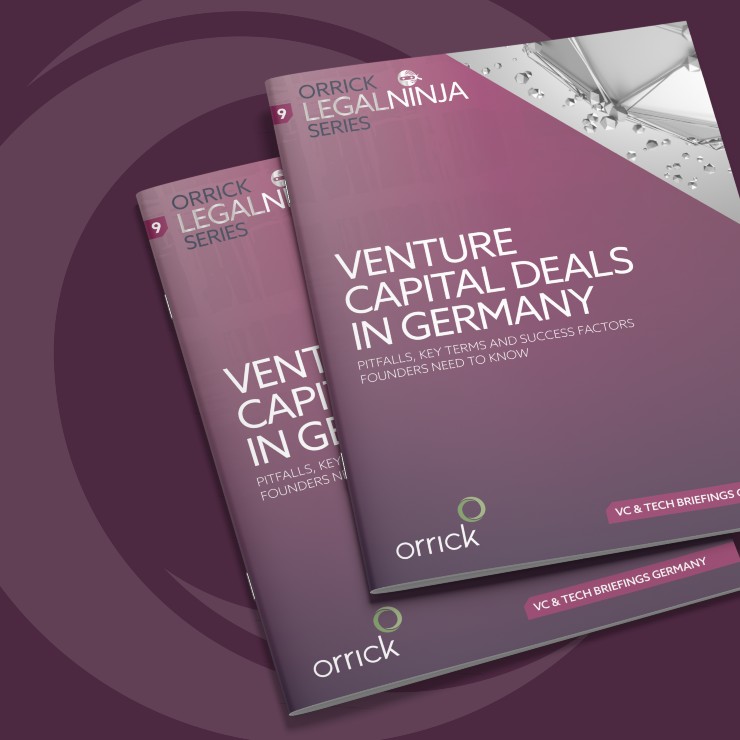 OLNS#9 summarizes our learnings from working with countless start-ups and scale-ups around the world. We will give hands-on practical advice on:
how to set up a company (including where a two-tier U.S./German holding structure makes sense);
how (not) to compose your cap table;
how to think about founder dynamics and founder equity splits;
what financing options are available for young companies;
what a typical funding process looks like and how stakeholders can be managed;
what the most important deal terms are for what really matters, i.e., who controls the company and who has what economic stake in the venture; and
much more, including what U.S. investors will expect, how to plan with ESOPs in a financing round, why ESG is becoming increasingly important, how secondary share sales can be structured and so much more.
In preparing OLNS#9, our international and cross-functional Orrick team again drew on experience representing more than 3,000 tech companies globally, leading venture and private equity investors as well as many of the world's leading technology companies. Founded in the Bay Area, Orrick is one of the world's leading technology law firms and ranks #1 for European venture capital transactions (PitchBook, Q2 2021 – 22 consecutive quarters).
You can find an overview of our German Technology Transactions practice, including recent transactions and further publications,
here
.