Deutsch: Flip it Right: doppelstöckige US-Holding-Strukturen für deutsche Start-ups
We are often asked by founders and investors of German start-ups whether they should flip their German technology company into a U.S. (usually Delaware) holding.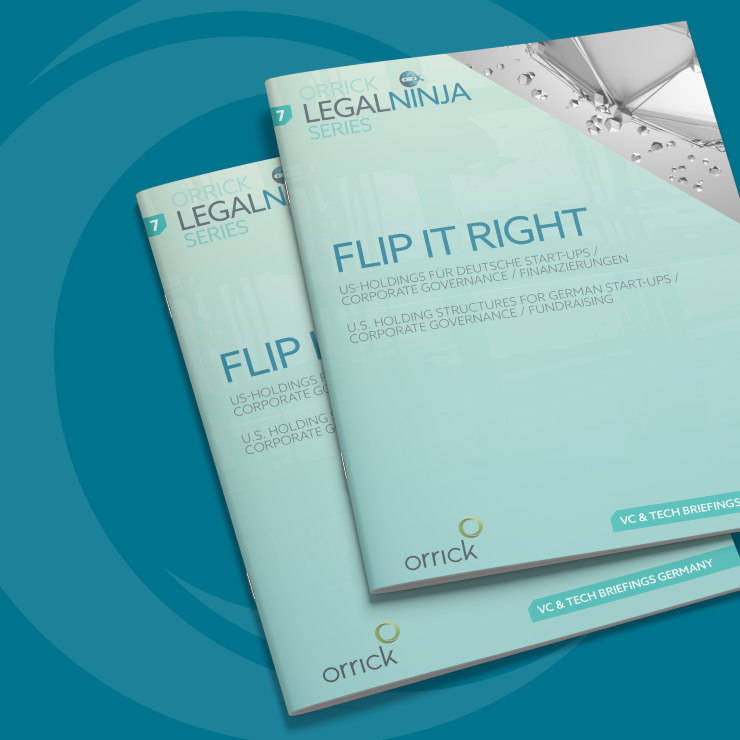 As we will see, this structure comes with a variety of benefits, most notably an arguably better access to early stage financing opportunities in the richer U.S. funding ecosystem. Other advantages include improved exit opportunities as well as the opportunity to offer a "Silicon Valley" style equity-based employee participation program to suitable talent. However, doing the flip is a major corporate undertaking that includes a variety of potential drawbacks and requires close cooperation between founders and existing investors as well as advise from legal, accounting and tax experts with experience on both sides of the pond.
Nevertheless, we think that it makes sense for German start-ups to consider a U.S./German two-tier structure early on in their lifecycle as a later stage flip usually becomes more complex and tax expensive. To help German start-ups with this exercise, we published OLNS#7. OLNS#7 shares our experiences from numerous flip engagements and gives guidance on the following topics:
the pros and cons for German start-ups having a two-tier structure
options regarding how to establish a two-tier structure
tax considerations, both with respect to the flip itself and also regarding the time after the flip
operating in a two-tier structure
fund raising in a two-tier structure
In preparing OLNS#7, our international and cross-functional Orrick team again drew on experience representing more than 2,700 tech companies globally, leading venture and private equity investors as well as many of the world's leading technology companies. Founded in the Bay Area, Orrick is one of the world's leading technology law firms and ranks #1 for European venture capital transactions (PitchBook, Q3 2020 – 19 consecutive quarters).
You can find an overview of our German Technology Transactions practice, including recent transactions and further publications,
here
.