In our latest episode, Public Policy Podcast hosts Michelle McGann and Jon Mandel were joined by Minnesota's Senate Minority leader, Susan Kent. Join us as we discuss the historical and current political dynamics of the North Star State, the legislature's comprehensive approach to racial justice and police reform in the wake of George Floyd's killing, voting preparations for the upcoming general election, and the presidential race's impact on down-ticket legislative races.
Episode 16 Guest: Minnesota Senate Minority Leader Susan Kent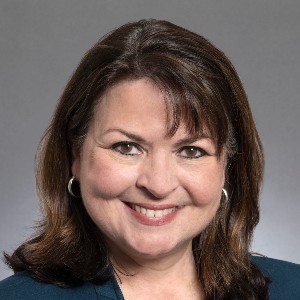 Susan Kent has a strong combination of private, public and community experience that illustrate her passion for building strong communities. In addition to many years of advocacy for students of South Washington County Schools, Susan has more than 20 years of professional experience in strategic marketing and media. This experience – ranging from major corporations and government to small businesses, tourism, hospitality and local arts and non-profit organizations – gives Susan a strong understanding of the businesses and employers that contribute to Minnesota communities.
Like many in the community, Susan's involvement as an active parent guided her to several volunteer roles. She was a founder of the Twin Cities East Chapter of Mothers & More, a national non-profit organization dedicated to improving the lives of mothers through support, education and advocacy. She has served several roles in school district-wide working groups and PTA and spent countless hours in district classrooms. Her volunteer work in prenatal counseling for high-risk women and child abuse prevention solidified her dedication to quality healthcare and healthy families.
Susan is an experienced leader, dedicated advocate, former small business owner and a concerned community member who wants to ensure that Minnesota renews its commitments to citizens and end legislative gridlock at the Capitol.
Susan and her family have long held ties with the east metro community. Her husband of 27 years, Chris, is a Maplewood native and has worked for 3M for more than 30 years. Susan and Chris reside in Woodbury with their son, Andrew.