Deutsch: Arbeitsrecht für Technologieunternehmen (Neuauflage)
Young technology companies are focused on developing their products and bringing VC investors on board. Every euro in the budget counts, personnel is often limited, and legal advice can be expensive. For these reasons, legal issues are not always top of mind. But trial and error with employment law can quickly become expensive for founders and young companies.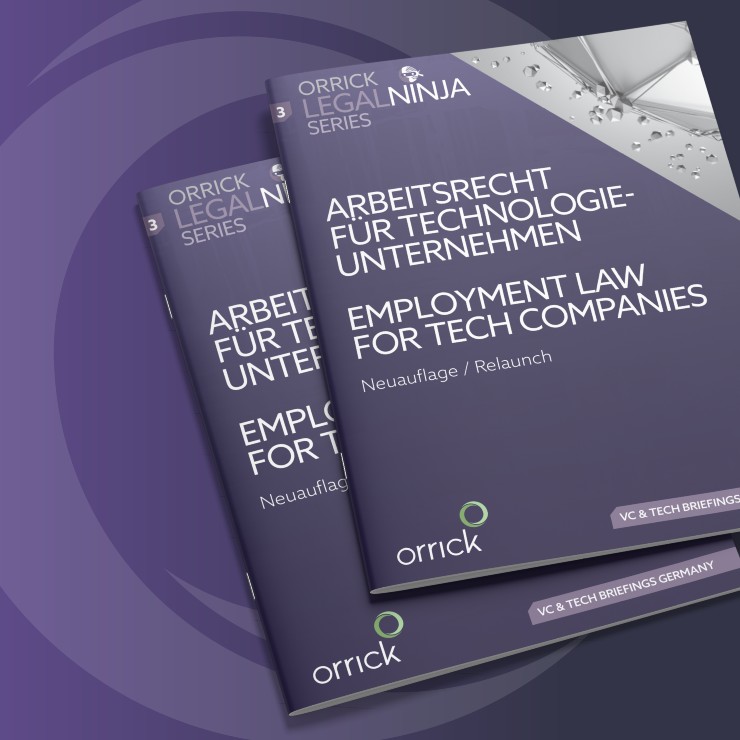 OLNS#3 contains employment law must-haves for young technology companies in Germany and covers:
Different staffing options – employees, fixed-term contracts, independent contractors, trainees, working students
Properly classifying your team members as employees or independent contractors
How to draft your first employment contract (and what to watch out for if you take templates from the Internet)
The many pitfalls of the oh-so-popular fixed-term contracts
When you can use DocuSign (and when not)
How to use the probationary period wisely (and to properly prepare dismissals if things don't work out)
How to use non-competes and retention payments to protect the company's know-how
We have many years of experience helping German and international technology companies at every stage of the life cycle – from hiring their first employees, through several financing rounds, to IPO.
In preparing and updating OLNS#3, our international and cross-functional Orrick team again drew on experience representing more than 3,700 venture-backed companies and 90+ unicorns as well as the most active funds, corporate venture investors and public tech companies worldwide. Founded in the Bay Area, Orrick is one of the world's leading technology law firms and advises on more venture transactions in Europe than any other law firm for 27 consecutive quarters (PitchBook, Q3 2022).
You can find an overview of our German Technology Transactions practice, including recent transactions and further publications, here.