In our latest episode, Public Policy Podcast hosts Michelle McGann and Jon Mandel spoke with Virginia Delegate Schuyler VanValkenburg about the Commonwealth's first legislative cycle under Democratic legislative leadership since 1999. Join us as we discuss Virginia's recent legislative accomplishments impacting education and infrastructure, and as we take an early look at Virginia's upcoming gubernatorial and legislative November elections. For our listeners who are sports fans, we even discuss the recent Copa América and UEFA European Championships!
Episode 23 Guest: Virginia Delegate Schuyler VanValkenburg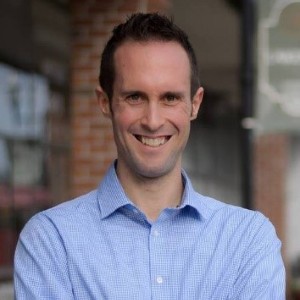 Schuyler VanValkenburg grew up 30 minutes north of Albany, NY, in the small city of Johnstown. After high school, he moved down to Richmond, enrolling in the University of Richmond in 2001. He exceled in the history department and completed his teacher licensure while he was there. During his undergraduate studies, he also met his wife. They eventually started a family, and he began his teaching career at Henrico County Public Schools. He has been a teacher for over 16 years—first at Short Pump Middle School and now at Glen Allen High School. During his teaching career, Schuyler went back to school to earn his Master's degree in American History at Virginia Commonwealth University in 2008, with a focus on women's history. He also won National Board Certification and became the We the People constitutional competition coach at Glen Allen High School. He lives with his family in Henrico, Virginia.
Schuyler VanValkenburg's experience growing up in a small industrial town, attending the University of Richmond and teaching in Henrico County have all invigorated him in the fight to make Virginia a national leader in education in order to expand opportunity for all Virginians. He knows firsthand the immeasurable impact a high-quality education can have and is committed to ensuring that for every child across the Commonwealth. He also knows how important it is to provide equitable access and opportunities for every citizen, whether it is ensuring a democracy where every voice is heard and every vote counted, increasing job growth or blocking bills that are discriminatory and that threaten our constitutional right to equal protection.
Since Schuyler won election in 2017, he has been hard at work creating legislation to help Virginia and Henrico County. In his first session, he sponsored and passed a bill to prevent people from losing their state professional licensure due to student debt problems. In the wake of the Parkland shootings, he was one of a few delegates chosen to serve on a select committee for school safety, so he held community input sessions and met with parent activists and school safety experts to work on a set of recommendations to the General Assembly. He made sure the final recommendations were not just about physical infrastructure but also about student mental and emotional health, and about school-community relations, to address not just tragic shootings but school violence more generally. He helped to pass Medicaid expansion, which enabled more 9,500 people in Henrico county access to affordable, quality healthcare coverage in its first few months of operation alone. In his second session, Delegate VanValkenburg led the charge to get a higher standard for school counseling in the state budget, ensuring that schools will have the resources to reach a ratio of one counselor for every 250 students. Delegate VanValkenburg has been proud to fight for equality of opportunity, quality education and inclusiveness—and his record speaks to his commitment to those ideas.