Orrick Gaming Innovation Regulatory Practice attorneys Ed Bedrosian and Brad Fischer were joined by DraftKings Chief Compliance Officer Jennifer Aguiar to discuss the regulatory world of gaming, including sports betting. Join us as we discuss the fast-growing sports betting industry, and how businesses like DraftKings are navigating the regulatory process as the number of states authorizing sports betting continues to rise.
Episode 22 Guest: Jennifer Aguiar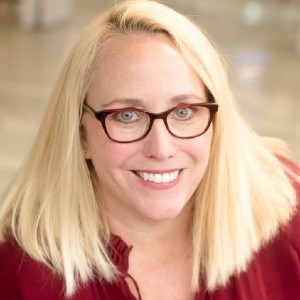 Jennifer Aguiar, CRP, CRCM, CAMS, CIPP/US, is DraftKings Inc.'s Chief Compliance Officer, an executive level position that reports directly to DraftKings' co-founder, CEO and Chairman. As Chief Compliance Officer, Jennifer is responsible for overseeing corporate compliance and enterprise risk management. Among other responsibilities, she ensures DraftKings' compliance with all U.S. and international licensing requirements related to daily fantasy sports, sports betting and iGaming.
Jennifer joined DraftKings in 2016 as Head of Compliance and Risk and led the development of the internal DraftKings compliance program from the ground up. Jennifer implemented a rigorous education and certification program for the compliance team, customer-facing employees and the company at large which instilled a uniform risk management and regulatory focus across all aspects of the business. Prior to joining DraftKings, Jennifer occupied compliance and risk management leadership roles at several large financial institutions, including serving as Director of Compliance at LendingClub, and at Citizens Bank and Capital One in various risk management and compliance roles.
Jennifer is a Certified Anti-Money Laundering Specialist (CAMS), Certified Information Privacy Professional/US (CIPP/US), Certified Risk Professional (CRP) and Certified Regulatory Compliance Manager (CRCM). She graduated from Bridgewater State University where she received a BS in Management Science with a concentration in Marketing and a Math Minor. She currently serves on the executive and advisory boards of the Ricciardi College of Business at Bridgewater State University.