For our ninth Public Policy Podcast episode, Orrick Public Policy Senior Strategist Michelle McGann and Associate Jon Mandel are joined by Arizona Senate President Karen Fann.
Listen as we sit down with Senate President Fann to discuss how her experience as a small business owner and in local government has shaped her approach to helping Arizona tackle COVID-19, including how Arizona government and businesses are working together to make public spaces safer and which topics the Arizona legislature is considering to address during a special legislative session or next session.
Episode 9 Guest: Arizona Senate President Karen Fann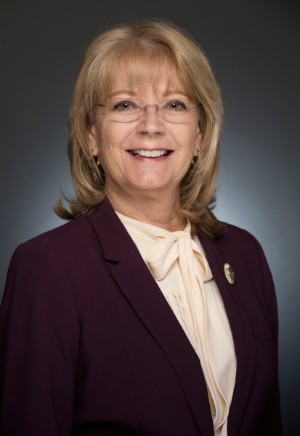 Senate President Karen Fann was first elected to the Arizona Senate in 2016 to represent Yavapai County and portions of Maricopa County. She previously served this district from 2011 to 2016 as a Representative.
Growing up in a family with a strong work ethic made it natural for Karen to start her own business. Karen launched Arizona Highway Safety Specialists, Inc. (AHSS) in 1984 – with just $500 of her own cash. Her drive and determination to succeed has turned today's AHSS in to Arizona's largest installer of roadway guardrails and signage. Karen remains the owner and CEO to this day and employs 30 at her still thriving business.
Karen and husband Jim McKown also owned and operated the FANN-M Ranch for nearly a decade. The FANN-M Ranch, an equine facility, boarded horses and produced equine competitions. Karen and Jim also worked closely with area 4-H Clubs and other nonprofits to organize and sponsor community fundraisers at the ranch.
Prior to becoming a local business owner, Karen gained four years of experience in the legal field and ten in the airport/airline industry. She later obtained her license as an Arizona Realtor. Karen is a licensed contractor with the Arizona Registrar of Contractors, past president of Yavapai County Contractors Association, and past president of the Prescott Chapter of the National Association of Women in Construction.
Her dedication to community led Karen to serve on numerous committees and boards, representing Central Arizona, as well as, the Town of Chino Valley, where she was Mayor for six years. Her four years of service on the Prescott City Council included Mayor Pro Tem.