In our inaugural episode, Jeremy Kudon and Michelle McGann sit down with Michigan Speaker of the House Lee Chatfield to discuss his role in leading the state during this period of crisis.
As of April 8, Michigan has experienced over 900 deaths and Detroit has emerged as an epicenter of the Coronavirus pandemic. Michigan was in the first wave of states to declare a State of Emergency and has since issued 27 additional Executive Orders, ranging from closing schools and imposing shelter in place order for residents. The state has also taken measures to expand support services for healthcare facilities, eased unemployment eligibility and has relaxed tax collection policies to alleviate the strain on individuals.
Thanks to the great leadership of many individuals including Speaker Chatfield, the state has implemented sound measures to curb the spread of the virus and protect its constituents.
About Our Guest: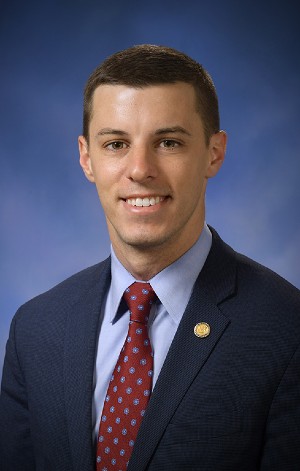 Speaker Chatfield is the youngest Speaker in Michigan history in more than 100 years, and currently the youngest serving in the country. He was first elected to serve the 107th District in the Michigan House of Representatives in November 2014. Lee earned his Bachelor of Science degree in History Education from Northland International University. He earned a Master of Arts degree in Public Policy from Liberty University. Lee served as a full-time high school teacher, coach and athletic director at his alma mater, Northern Michigan Christian Academy in Burt Lake.
Lee and his family are active members in their local church and he serves his community in various ways. Lee has coached several community teams and hosts summer sports camps for his high school and local athletic associations. Lee was born and raised in Northern Michigan and is a high school graduate of Northern Michigan Christian Academy. He married his high school sweetheart Stephanie in 2008 and they live in Levering with their five children—four sons and a daughter.