For our sixth Public Policy Podcast episode, Orrick Public Policy Partner Nick Green and Senior Strategist Michelle McGann sit down with Massachusetts Representative Mark Cusack.
Join us for a discussion with Representative Mark Cusack about how COVID-19 is impacting his constituents, what the crisis means for Massachusetts' budget process, the legislature's move to remote voting, and the complex mix of policy issues facing state policymakers.
Episode 6 Guest: Massachusetts Representative Mark Cusack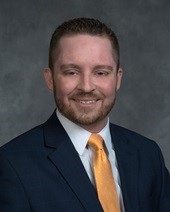 Representative Mark Cusack represents Massachusetts' 5th Norfolk House District, consisting of the town of Braintree and parts of the towns of Holbrook and Randolph. Mark is currently serving in his 4th term in the House and chairs the powerful Joint Committee on Revenue.
Since joining the legislature in 2011, Mark has served on numerous committees including Elder Affairs, Municipalities and Regional Governmental, Health Care Financing and Transportation. In previous sessions, Mark has served in leadership roles as House Chairman of the Joint Committee on Marijuana Policy; as Vice Chair of the Joint Committee on Telecommunications, Utilities and Energy; and as Chair of the House Committee on Technology and Intergovernmental Affairs. He also serves as a commissioner on the Online Gaming, Fantasy Sports Gaming and Daily Fantasy Sports Commission.
Prior to joining the House, Mark served as Assistant to the Mayor of Braintree. He played a pivotal role in the implementation of Braintree's new government as it changed from a selectmen-town meeting form to a mayor-town council form.
A lifelong resident of Braintree, Mark graduated from Braintree High School and went on to attend the University of Massachusetts Amherst where he graduated with a Bachelor of Arts degree in Political Science.