In the latest Public Policy Podcast episode, Orrick Public Policy Partner Scott Ward and Senior Strategist Michelle McGann sit down with Kansas Speaker of the House Ron Ryckman.
Join us as we discuss with Speaker Ryckman how his state legislature is addressing the response to COVID-19 in Kansas, including the constitutional, procedural, and budgetary challenges they have faced as a result of the outbreak.
Episode 5 Guest: Kansas House Speaker Ron Ryckman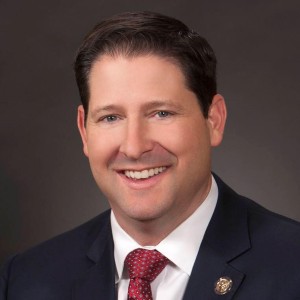 Representative Ron Ryckman serves as Speaker of the Kansas House of Representatives, a position he's held since 2017. A native of western Kansas, he has represented the town of Olathe in the Kansas legislature since 2012. Before assuming his role as Speaker, he previously served as chair of the House Appropriations and Social Services Budget Committees. He also served on the Olathe City Council from 2009 to 2017.
Speaker Ryckman's legislative accomplishments include passing government transparency measures, such as ending the century-old practice of the anonymous introduction of bills in the Kansas House, and passing welfare reform measures in his early years in office.
Apart from his work in the legislature, Speaker Ryckman is a business owner. He attended MidAmerica Nazarene University on a basketball scholarship, earning his degree in Business Administration.