In the latest Public Policy Podcast episode, Orrick Public Policy Group Chair Jeremy Kudon and Senior Strategist Michelle McGann sit down with Illinois Representative Michael Zalewski.
Representative Michael Zalewski chairs the powerful Revenue & Finance Committee in the Illinois House of Representatives. Throughout his career he has been on the forefront of emerging issues in the technology space, including the sharing economy, gaming and the blockchain economy.
Listen in to hear Representative Zalewski discuss the Illinois legislature and what issues are on the rise in the months and years following the COVID-19 pandemic.
Episode 4 Guest: Illinois Representative Michael Zalewski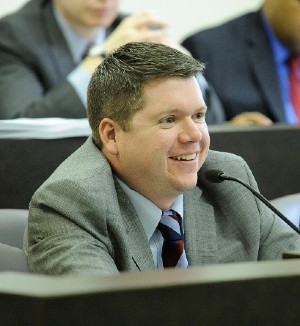 Representative Michael Zalewski has served in the General Assembly since 2008. He represents the Chicago suburb of Riverside. During his ten years in the legislature, Michael has authored and led passage of a number of important laws, including Illinois' first Racketeering statute, comprehensive ride-share law, the creation of an Independent Tax Tribunal, and a rewritten EDGE tax credit to lure more businesses to the State of Illinois. He has also lead Elections & Campaign Finance Reform, Health Care Licenses, and Revenue & Finance Committees as Chairperson.
Michael is an attorney by trade, practicing law at the firm of Taft, Stettinius & Hollister, LLP and lives in west suburban Riverside with his wife Carrie, and their four children, Reese, Henry, Ellamae, and Cecilia.