Requirements
To install Citrix Workspace App on your iPhone or iPad you will need to have iOS 10.0 or later. The app is compatible with iPhone, iPad and iPod touch.
1. Click this icon: App Store:
2. Search Citrix Workspace and choose install/Cloud icon.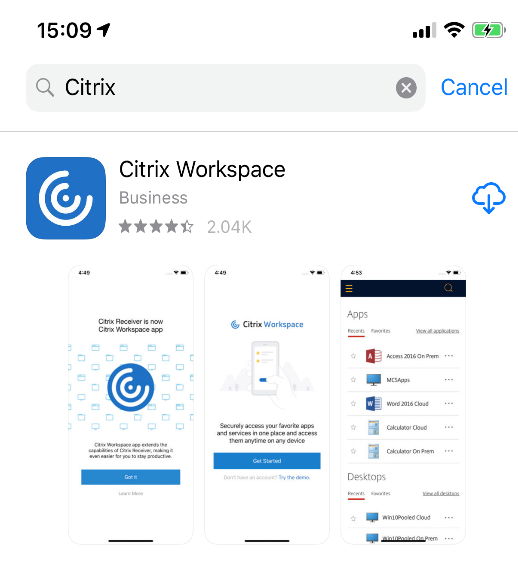 3. Open Citrix Workspace App
4. In the address field enter the URL for the region you reside in.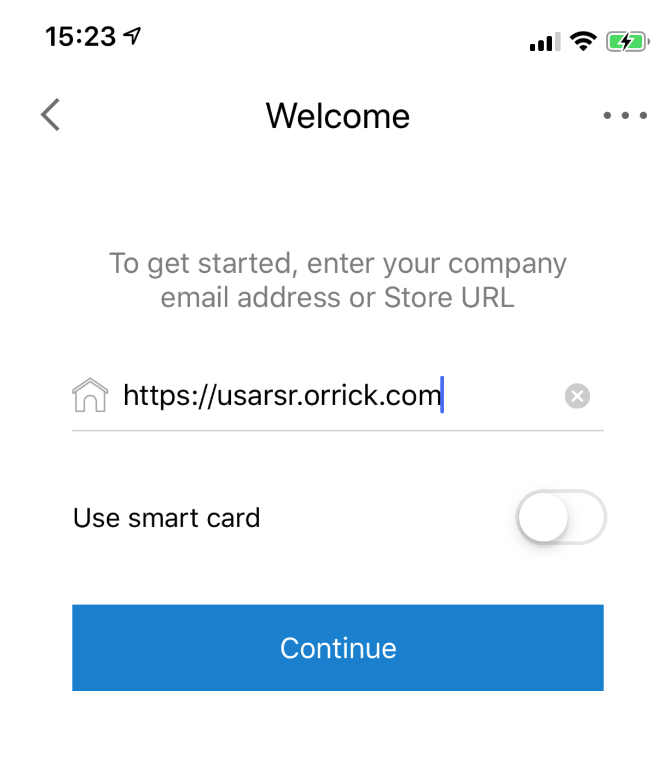 6. Enter your login information.
User Name: 3 or 4 character ID
Password: Network password
Token: Code from SecureAuth OTP app. (Contact the Service desk for help setting up this app by calling 866-289-3571)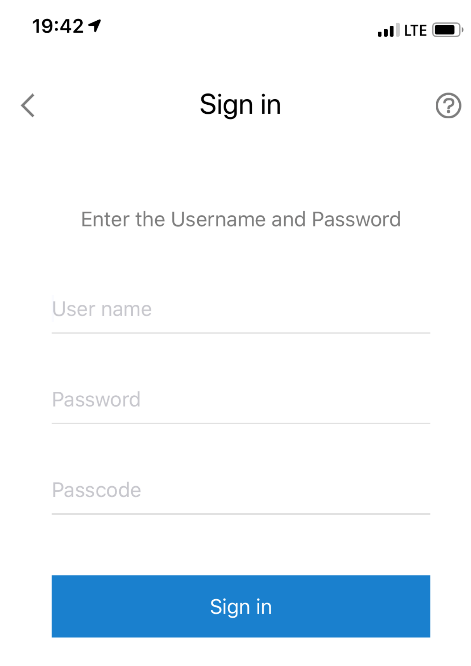 6. Touch "Remote Services," then "Continue"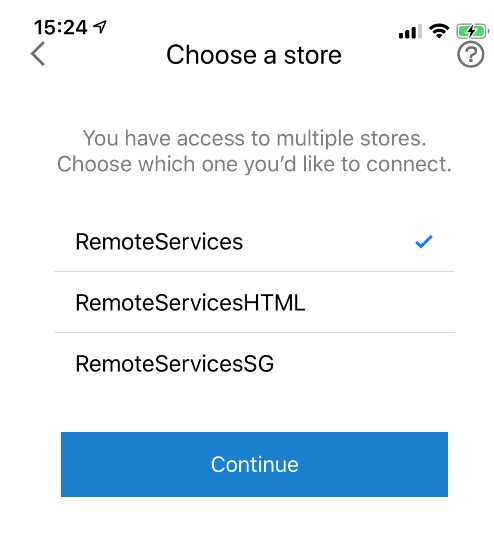 7. Once you log in you will see your list of applications and desktops that you can touch to open.