For our nineteenth episode, Public Policy Podcast hosts Scott Ward and Jon Mandel were joined by Speaker of the Iowa House of Representatives, Pat Grassley. Join us as we discuss how the Iowa House GOP surpassed expectations leading up to the 2020 election and expanded its majority, the Speaker's priorities for the 2021 legislative session, and hot policy topics for the upcoming year, including tax reform, broadband and the budget.
Episode 19 Guest: Iowa Speaker of the House Pat Grassley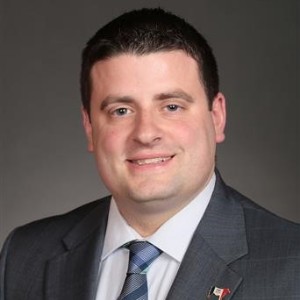 Pat was first elected to the Iowa House in 2006 and is serving his seventh term. He currently represents House District 50 which is comprised of Butler, Grundy, and Hardin counties. He resides in New Hartford.
Pat was born on May 26, 1983, in New Hartford. His father, Robin, is a farmer and his mother, Diane, is a Teacher's Assistant in the Dike‐New Hartford School District. He has two younger sisters. He is the grandson of United States Senator Chuck Grassley, of Iowa.
Pat grew up on the family farm and attended Dike-New Hartford Schools, graduating in 2002. He went on to Hawkeye Community College where he graduated in 2004. Today, he continues to work on the family farm, growing corn and soybeans and raising cattle with his father and grandfather. He is the proud father of two daughters, Indee and Reagan, and one son, Chancellor.
Prior to becoming Speaker, Pat held several leadership positions in the Iowa House. He served as Chairman of the budget-writing House Appropriations Committee from 2015-2019, passing a balanced budget all four years. He chaired the House Agriculture Committee from 2013-2015 and the House Economic Growth Committee from 2011-2013.
Pat has been active with the Iowa Farm Bureau Federation and Oak Hill Cemetery Foundation Board in New Hartford. He also supports the Dike-New Hartford community by helping coach area youth sports teams.