For our twelfth episode, Public Policy Podcast hosts Michelle McGann and Jon Mandel were joined by Maine Treasurer Henry Beck. Listen for our discussion on Treasurer Beck's duties and relationship with the legislature, a refresher on the bond issuance process and two recent bond measures approved by Mainers for transportation and high-speed internet infrastructure, and the types of relief that would be helpful from the federal government in tackling COVID-19's toll on state budgets.
Episode 12 Guest: Maine Treasurer Henry Beck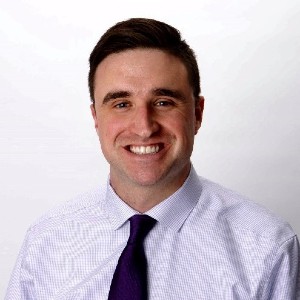 In 2018, Henry Beck was elected by a Joint Convention of the 129th Maine Legislature to the Office of State Treasurer. His priorities include prudent cash-pool management, protecting the earned benefits of Maine public workers and educators, and completing bond sales and public-private partnerships for the common good of all Maine people.
Henry's government service began when he was elected to represent his neighborhood on the Waterville City Council in 2005. In 2008, he was elected to the Maine House of Representatives to act on behalf of parts of Waterville and Oakland during his senior year at Colby College. In the Legislature, Henry authored nearly one dozen bipartisan bills that became law on issues from pharmacy audits, to infant heart screening, to Maine's overdose medicine act. Henry was appointed House Chair of the Joint Standing Committee on Insurance and Financial Services and served on the 2011 Commission to Apportion Maine's Congressional Districts.
Henry attended the University of Maine School of Law and graduated on time while serving in the Legislature. As an attorney in private practice, he represented Mainers and businesses involved in complex business disputes, serious criminal charges, insurance matters, and tax litigation. Henry also holds a Certificate of Graduate Study from the Muskie School of Public Service.
Henry's family came to central Maine nearly one hundred years ago and started a roofing company that is still operating. He is a George J. Mitchell Scholar and serves as an adviser to the American Legion Dirigo Boys State program.