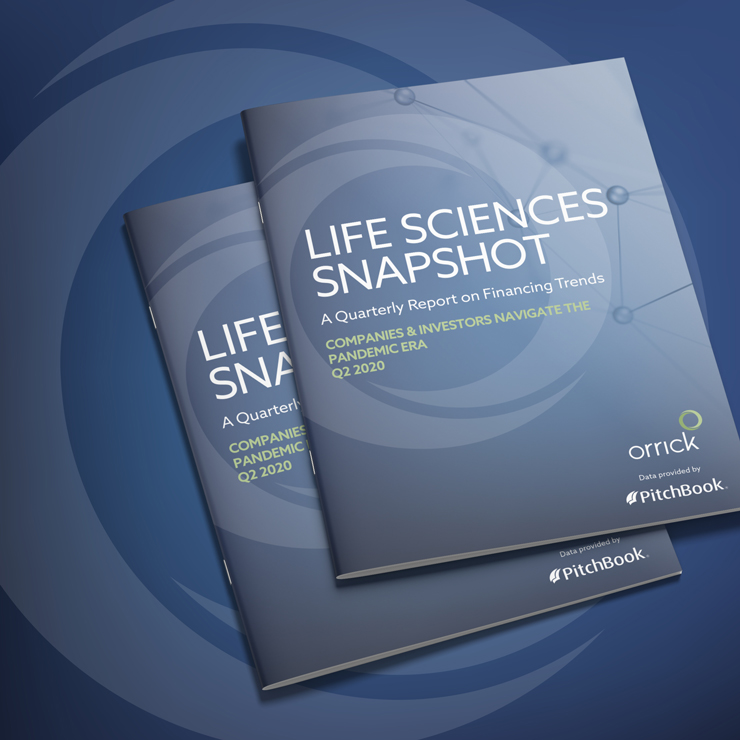 In this edition of the Life Sciences Snapshot, we offer a market update drawing on a variety of PitchBook datasets depicting macro trends in venture financing across the market, as well as a spotlight on IPOs and M&A activity.
To read the report, click here.
Key Takeaways
Even among sectors that enjoyed tailwinds from the COVID-19 pandemic, life sciences stands out with a quarterly high of $7.8 billion in VC invested in Q2 2020.
Year over year, Q2 2020 saw a surge of over 22% in VC invested, even as volume diminished by 8.6%; Q2 2020 VC invested increased by 7.0% over Q1 2020
Median financing sizes and pre-money valuations were similarly robust if not at record heights, suggesting investors are looking to the upside, and thus far any potential negative repercussions from the pandemic have not yet been materially felt.
Reviewing IPO debuts by company clinical status at time of listing, it is clear that a higher number of earlier-stage companies have gone public in the past several years, although no overwhelming trend emerges from the data. Multiple factors explain this increase, from improved technical capacity to rising R&D costs.
Although headwinds identified in the prior edition of the Orrick Life Sciences Snapshot persist, they have yet to discourage any significant level of investment or overall activity.