Orrick today announced that members of Morvillo LLP, the nationally recognized white collar and securities litigation boutique, will join the firm, effective January 1, 2018. The move will add seven partners and 15 litigators in total, eight in New York and seven in Washington, D.C., and expands Orrick's East Coast Securities Litigation and White Collar practice to match the size and scope of the firm's top-tier West Coast bench.
Morvillo LLP has enjoyed tremendous successes since opening its doors only five years ago. From high-profile trials and appeals, to handling significant internal and government investigations, to running monitorships for multinational public companies, Morvillo's breadth of experience led Law360 to name it as the only white collar firm among its list of the "10 Boutiques Giving Big Law A Run For Its Money."
The Morvillo team focuses on SEC and white collar criminal investigations, FCPA matters, trials and appeals, and compliance issues, with particular depth in market abuse, securities and bank fraud matters involving the financial sector. Collectively, the team has tried more than 100 criminal and civil cases, most frequently in the Southern and Eastern Districts of New York. Clients include financial institutions, funds, publicly held and privately held companies, accounting firms, investment advisors, boards of directors, officers and directors, investment bankers and other individuals. The team's recent roster of high-profile matters includes: United States v. Newman (trial and appeal), a three-year JPMorgan Chase monitorship, SEC v. Payton, individuals in the FIFA corruption investigation, senior executives in the Och Ziff FCPA investigation, United States v. Howe and related cases arising out of the SDNY's investigation of public corruption in New York State.
The team brings to Orrick a vast array of government and defense experience. Richard Morvillo is a former SEC Branch Chief and is described by Chambers as "one of the deans of the securities enforcement bar." Few match his expertise in SEC and parallel criminal investigations, which caused Lumber Liquidators to recently hire Morvillo to handle its government inquiries. Gregory Morvillo's victory in the landmark case United States v. Newman elevated him to one of the most sought-after insider trading and securities fraud defense lawyers in the country. In the last five years, he has handled securities fraud investigations, trials and/or appeals in at least 10 different federal district courts and courts of appeal around the country. E. Scott Morvillo, a former federal prosecutor in the U.S. Attorney's Office for the Eastern District of New York, has tried multiple securities and fraud cases to verdict and represents individuals and companies in FCPA investigations. Scott represented the former CFO of Refco for years during the investigation and trial stemming from the $2.4 billion fraud. Amy Walsh, a former Chief of the Business and Securities Fraud Section of the Eastern District of New York's U.S. Attorney's Office, has expanded Morvillo's practice into handling monitorships; she too represents individuals and companies in multinational, criminal and enforcement investigations. Amy has been recognized as one of the Top 50 Women Lawyers in New York. Andrew J. Morris, a former federal prosecutor with the Office of the Independent Counsel, has represented clients in major securities, accounting and financial services matters, including in trials and appeals in many jurisdictions. Daniel Nathan is a former FINRA Vice President and Director of Regional Enforcement, an SEC Assistant Director of Enforcement and CFTC Deputy Director of Enforcement, and brings a wealth of experience to securities, derivatives, broker-dealer and compliance issues. Ellen Murphy a seasoned litigator, handles civil and criminal trials and internal investigations.
Also joining Orrick are counsel Henry "Pete" Putzel III, Jason Somensatto and Savannah Stevenson.
The family of legendary New York white collar lawyer Robert G. Morvillo formed Morvillo LLP five years ago. Bob's sons, Greg and Scott, and his brother, Rich, wanted to continue practicing in the spirit Bob embodied. Rich said, "We're incredibly proud of the practice this team has built together over this five-year journey. Our success has outpaced even our own expectations. We are excited to take our practice to an even higher level by joining forces with Orrick." Managing partner Scott Morvillo stated, "Our move to Orrick enables us to enhance our white collar practice with Orrick's exceptional trial and appellate practice. We are excited to begin working with our Orrick colleagues worldwide to create new opportunities in the white collar area and beyond, utilizing Orrick's broad expertise in the finance, energy and technology sectors, as well as the firm's innovative approach to client services."
"Growing a premier securities litigation and white collar practice with national scope has long been a key strategic objective for Orrick," said Walt Brown, co-head with Jim Kramer of Orrick's White Collar, Investigations, Securities Litigation & Compliance practice and a member of the Management Committee. "We have added top quality East Coast talent over the past several years, with leaders like Billy Jacobson, Guy Singer, Jonathan Lopez, Anne Murray and Rob Stern. With the addition of the Morvillo team and especially their tremendous record in matters before the SEC and in SDNY and EDNY, our East Coast capabilities will match our strength on the West Coast."
"We are very excited to welcome the Morvillo team to Orrick," said Orrick White Collar partner Billy Jacobson. "With the addition of their East Coast strength and expertise, Orrick's White Collar and Securities team offers a truly national capability with unsurpassed experience in the type of wide-ranging investigative, litigation and compliance issues facing our clients today."
The American Lawyer named Orrick a 2016 Litigation Department of the Year finalist, and the firm is #5 on Law360's Litigation Powerhouses list. Earlier this month, Orrick announced the addition of Chris Flood, a nationally recognized white collar trial lawyer, to the firm's Houston office. With the addition of the Morvillo team, Orrick will have 32 partners and 89 lawyers in its White Collar, Investigations, Securities Litigation & Compliance practice based in nine offices nationally.
Here is a more detailed look at the seven Morvillo partners joining our team:
NEW YORK
E. Scott Morvillo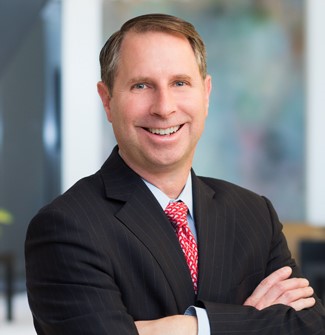 Scott represents executives and businesses in a wide range of criminal, regulatory and civil matters, as well as internal investigations, ranging from allegations of securities and bank fraud and public corruption to violations of the Foreign Corrupt Practices Act. He routinely represents executives at major investment banks. His high-profile clients have included a Federal Reserve employee in a corruption case, a well-known stock broker in an insider trading case, an individual in an SEC enforcement action against the Rhode Island Commerce Corp., and several executives in the FIFA investigation. He regularly litigates in the Southern and Eastern Districts of New York, the Second Circuit, the New York Supreme Court, the SEC and other regulatory agencies. He is a former Assistant U.S. Attorney in the Eastern District of New York.
Amy Walsh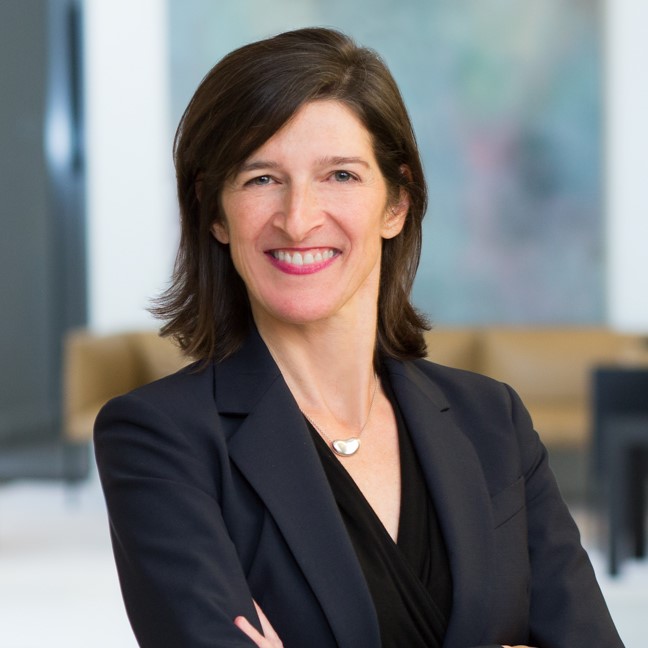 Amy is the former chief of the Business and Securities Fraud Section of the United States Attorney's Office in the Eastern District, where she spent 12 years as a federal prosecutor and supervised dozens of investigations and prosecutions. In private practice, she represents individuals and institutions in government investigations, enforcement actions and prosecutions by various government agencies, including the U.S. Department of Justice, SEC, CFTC and IRS. Amy currently serves as the court-appointed monitor in a settlement between JPMorgan Chase and the Justice Department.
Gregory Morvillo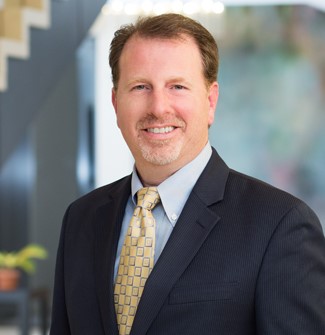 Greg has represented individuals and corporations in dozens of federal and state court actions and in government investigations, specializing in trials involving insider trading and securities fraud matters. He is credited with shaping insider trading law through his landmark win for client Anthony Chiasson in United States v. Newman in the Second Circuit, a case that made him one of the most sought-after insider trading and securities fraud defense attorneys in the country. Greg has tried numerous criminal or SEC cases in federal courts in New York, Pennsylvania, Washington, D.C., and Maryland, as well as appeals in the Second, Third, Fourth, Tenth and D.C. Circuits. He is currently scheduled to argue an insider trading appeal in January 2018 and try two securities fraud cases in 2018, including United States v. Galanis, an alleged $40 million securities fraud case stemming from fraud surrounding Native American Tribal bond issuances.
Ellen Murphy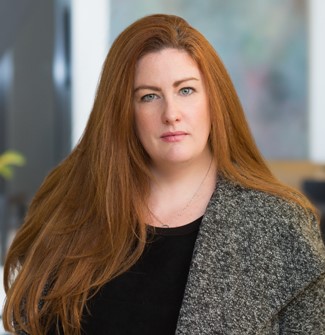 Ellen's white collar and complex litigation practice focuses on representing individuals and organizations in a variety of civil, criminal and regulatory matters, frequently in the Southern and Eastern Districts of New York. Her cases have involved allegations of public corruption, securities fraud, mail and wire fraud, SEC investigations, securities class actions and complex commercial litigations. Ellen has tried criminal cases to verdict and arbitrations to final decisions. She has represented both individuals and corporations under investigation by the Department of Justice, the SEC, the District Attorney's Office, the Commodity Futures Trading Commission and FINRA. She also has represented companies conducting internal investigations and individuals in connection with such investigations.
WASHINGTON, D.C.
Richard J. Morvillo

A former branch chief with the SEC's Division of Enforcement, Rich is a nationally recognized expert in SEC enforcement and other white collar matters and is recognized by Chambers USA as "one of the deans of the securities enforcement bar." He has defeated the SEC in several trials and was recently named by Best Lawyers as Lawyer of the Year: Securities Litigation (DC). Over the past 35 years, he has been involved in over 250 SEC investigations, including some of the highest profile cases the SEC has handled. Rich also has extensive experience in FCPA cases, securities-related white collar criminal matters and private securities litigation. His representations have included the SEC and criminal investigations of Enron; investigations and litigation concerning possible insider trading involving the securities of Dick's Sporting Goods, Liberty Media, Capital One and Prestige Brands; investigations and litigation concerning trading by NYSE specialists; investigations of alleged FCPA violations by Diebold, Och Ziff and JPMorgan; investigations and litigation concerning merger activities of Wachovia Corporation and National City Corporation; investigations concerning transactions by MGIC, Royal Dutch Shell, Lernout & Hauspie, Aetna, Denso Corporation, AG Edwards, JP Morgan, Merrill Lynch and Credit Suisse; investigations concerning the financial statements and/or audits of Orange County, a multinational investment bank and financial services company (U.S.), Navistar, Bally's, CarMax and Allegheny Health Systems; investigations into marketing and other activities of registered investment advisors (including Smith Barney Asset Management, F Squared and Harbinger) and ETF sponsors (including Pro Shares and Wisdom Tree Investments); internal investigations at Aon Corporation, E*Trade, Nash Finch Corporation and TD Ameritrade; investigations and litigation related to alleged pricing violations by NASDAQ traders; and congressional investigations concerning, among others, Goldman Sachs and Riggs National Corporation.
Andrew J. Morris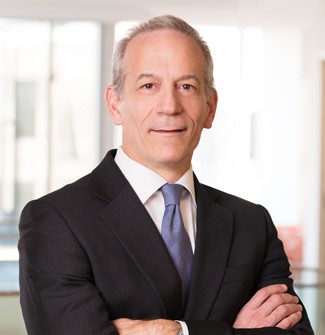 Andy has extensive experience handling high-stakes securities litigation, financial services litigation and other complex financial disputes. He represents clients in civil litigation and in matters initiated by regulators such as the SEC, banking agencies and the Department of Justice. Andy handles matters involving securities laws, financial services laws, professional liability and corporate governance, as well as RICO, the FCPA and various business torts. A certified public accountant, he also advises clients about issues involving audit committees and special committees. Andy served as a federal prosecutor with the Office of the Independent Counsel and in the United States Department of Justice's Office of Professional Responsibility.
Daniel Nathan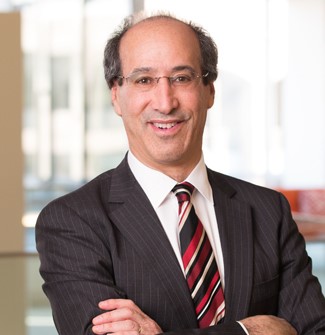 Dan served for 25 years as a senior enforcement official with FINRA, the SEC and the CFTC. In private practice, he advises clients facing FINRA and SEC examinations and enforcement investigations related to broker-dealer supervisory procedures, sales practices, anti-money laundering, product disclosure and supervision, and securities and broker registration. He also represents clients in CFTC and CME cases involving derivatives trading, benchmark manipulation and spoofing. Dan served as Vice President and Regional Enforcement Director of FINRA, overseeing many of the most significant nationwide enforcement actions, including actions and sweeps involving mutual fund breakpoints; structured products sales practices and supervision; auction rate securities advertising; disclosure and supervision; private placement due diligence and disclosure; mutual fund prospectus delivery; anti-money laundering procedures; and market timing. In his 12 years at the SEC, he served as an Assistant Director in the Division of Enforcement, where he supervised federal securities investigations of insider trading, market manipulation, financial fraud and accounting misconduct. In nine years with the CFTC, he served as Deputy Director of Enforcement, with responsibility for oversight of the agency's Enforcement Division and supervision of key market manipulation, foreign exchange and trade practice cases.