In Germany, regular works council elections are held every four years. The next election period is quickly approaching, starting on March 1, 2022.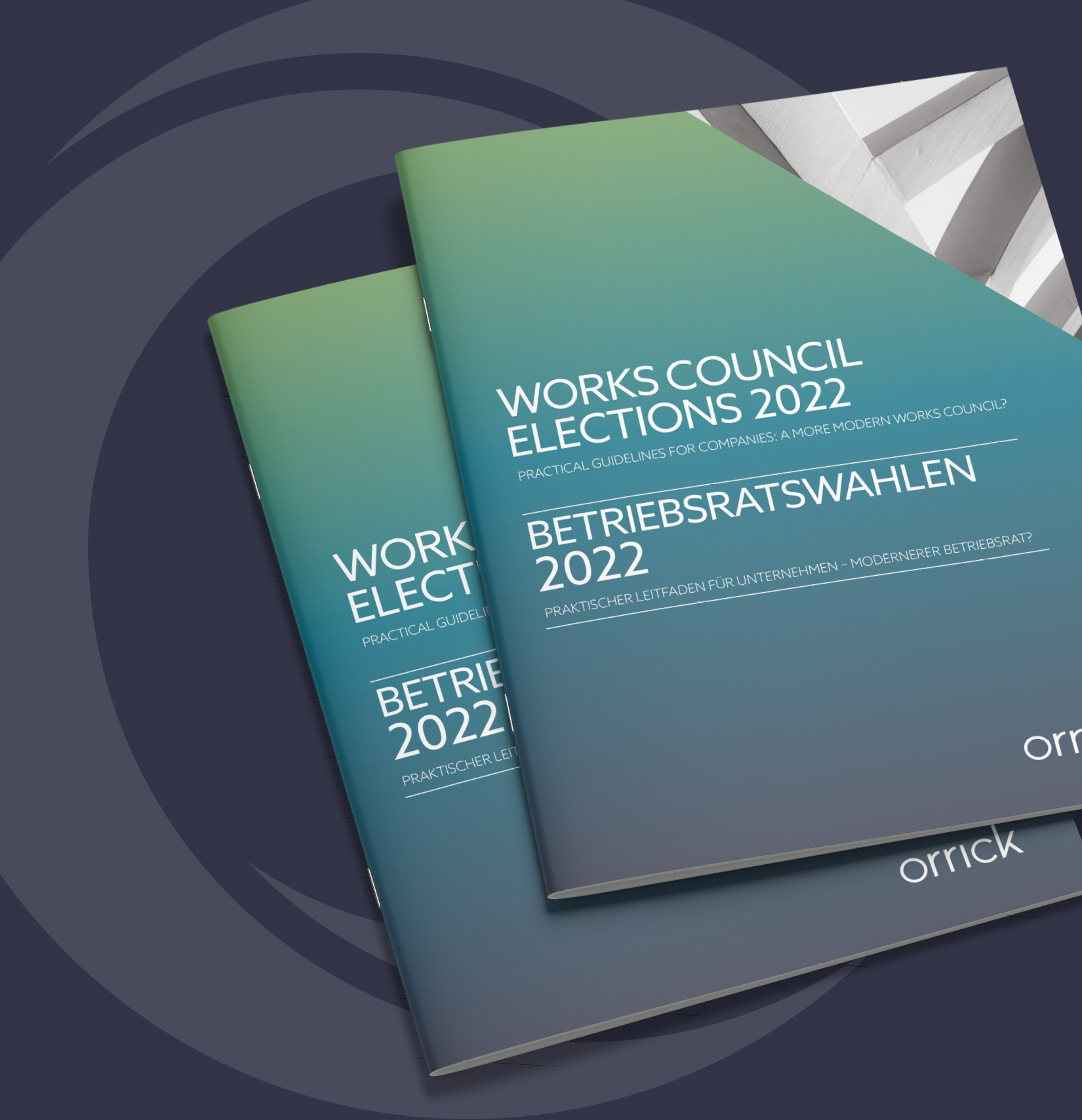 The Works Council Modernization Act (Betriebsrätemodernisierungsgesetz) of June 2021 has resulted in changes that need to be taken into account for the election, like higher employee thresholds for the simplified election process and extended protection against dismissal.
Companies with business in Germany should prepare early for the election process and employee initiatives to elect a works council.
Our bilingual guide, based on years of experience, provides practical tips and legal considerations, navigates you through the election process and helps you avoid pitfalls that can be costly.
If you have any questions, feel free to reach out to André Zimmermann, head of our German employment law practice, or your usual contact at Orrick.