We have responsibility to stand up and fight for racial and social justice. At Orrick, we believe that if we take a stand now and act together, we can come out of this difficult period as allies for the kind of justice system and society of which we all want to be a part. For Public Policy Podcast's eighth episode, hosts Jeremy Kudon and Michelle McGann have the pleasure of discussing these important topics with Illinois Senator Elgie Sims.

In addition to serving as Chairman of the Senate Criminal Law Committee and 2019 Chairman of the Council of State Governments' Midwestern Legislative Conference, Senator Sims is an active member of the Illinois Legislative Black Caucus (ILBC). Through the ILBC and as a leader in his community, Senator Sims has long advocated for rights of Black people in America and is intimately familiar with ways to affect change through policy. Senator Sims remains active with Foley & Lardner LLP, who are also rising to the call as lawyers and legal professionals to stand up and fight for racial and social justice.
We invite our audience to listen and learn from Senator Sims and to explore opportunities to be part of the solution by supporting local initiatives endorsed by Senator Sims:
To continue the dialogue, individuals are also encouraged to reach out directly to Elgie through his legislative website at www.senatorelgiesims.com.
Special Episode Guest: Illinois Senator Elgie Sims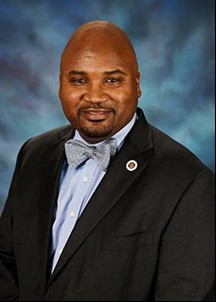 Senator Elgie R. Sims, Jr. is serving his first full term as State Senator for Illinois' 17th Senate District, which includes portions of the South Side of Chicago, Chicago's South Suburbs, and Will and Kankakee counties. He previously served nearly four terms as State Representative of Illinois' 34th House District.
In the Illinois General Assembly, Elgie has championed legislation focused on improving the quality of our schools, strengthening the middle class by creating good paying jobs and economic opportunities, bringing fiscal discipline to Springfield and passing commonsense public safety initiatives with the aim of making our streets safer.
Elgie believes deterrence from the criminal justice system requires investments in alternatives to incarceration, including education, stable health care, job readiness, an abundance of economic opportunities and good paying jobs. During his time in the legislature, he has supported education funding reform efforts in the state. Also, as a budget negotiator he has negotiated spending plans that provide greater investments in Illinois schools.
As Chair of the Senate Criminal Law Committee, Elgie is a leading voice in the effort to reform Illinois' criminal justice system. He believes prison should be reserved for those who are threats to public safety, not those who commit crimes of poverty or are the result of mental illness or substance abuse problems. Widely regarded as a knowledgeable lawmaker with an ability to forge compromise, Elgie led efforts to move Illinois away from the use of cash bail, through passage of the Bail Reform Act of 2017. The law focuses on an individual's threat to public safety or likelihood of being a flight risk, not their ability to pay a cash bail.
A firm believer in second chances, Elgie believes that once a person has paid their debt to society, they should enjoy the rights and opportunities of citizenship. For that reason, he helped pass a law giving more Illinois residents with criminal histories the opportunity to turn their lives around and obtain gainful employment by allowing certain non-violent crimes to be sealed if the offender has not been in any additional trouble and passes a mandatory drug test.
Elgie also led efforts for Illinois to become the first state in the nation to pass legislation to improve community and law enforcement relations. The Police and Community Relations Improvement Act has been used as model legislation for fostering stronger ties between police and the neighborhoods they protect and serve. The Act establishes and includes statewide protocols for the implementation of body cameras and training requirements for law enforcement officers.
An attorney by trade, Elgie holds a B.A. in political science from Illinois State University, an M.P.A. from the University of Illinois and a J.D. from Loyola University Chicago School of Law. He and his wife reside in Chicago's Chatham neighborhood with their two daughters.