Public Policy Podcast is back this week, and in our latest episode, Orrick Public Policy Group Chair Jeremy Kudon and Senior Strategist Michelle McGann sit down with New York Senator Michael Gianaris.
Comprised of western Queens, Senator Michael Gianaris' district is one of the most ethnically diverse places in the world, but unfortunately is part of an area that has been hit hardest by the coronavirus crisis. During this time, he has become a chief proponent for a temporary rent moratorium and other measures intended to aid lower-income residents of New York.
Tune in for an in-depth discussion of Senator Gianaris' economic recovery proposals and for his view on how the state legislatures will fit into the decision to reopen communities.
Episode 3 Guest: New York Deputy Senate Majority Leader Michael Gianaris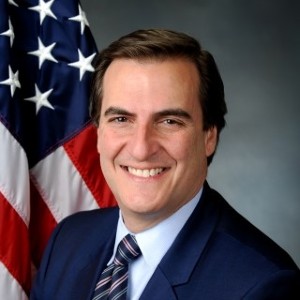 Senator Michael Gianaris serves as Deputy Majority Leader and proudly represents the western Queens neighborhoods of Astoria, Long Island City, Woodside, Sunnyside, Ridgewood and Woodhaven. Senator Gianaris was elected to the State Senate in 2011 and in 2018, played an instrumental role in flipping New York's Senate blue for the first time for all but three years since World War II.
Senator Gianaris is a progressive champion for tenants' rights, better subways, election reforms, a fairer criminal justice system, LGBTQ+ equality, and ending unfair economic development policies. In the last year alone, his legislative accomplishments included passing the most comprehensive rent reform measures in New York State history as well as one of the nation's broadest and most progressive bail reform packages. He serves as a member of the Senate Rules Committee.
A child of immigrants, Senator Gianaris was born and raised in Astoria, Queens, where he continues to reside. He is the product of New York City public schools and graduated from Fordham University and Harvard Law School before embarking upon on a career in public service.